Several members from Pine Electronics, Inc. will participate in the Ohio Valley Chapter of SMTA (Surface Mount Technology Association) at the Embassy Suites Cleveland Rockside, in Independence, Ohio July 12.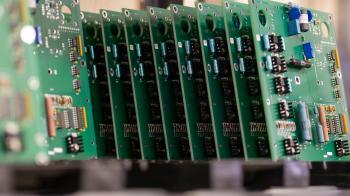 As a leading regional PCB assembler, the team finds value in attending expos to gain technical information and to connect with industry representatives. These events also provide the perfect opportunity to talk about Pine Electronics' products and services. Stop by Pine Electronics' exhibit booth and meet the team. The exhibit hours are from 9:00 am to 2:30 pm.
TECHNICAL PROGRAMS AND SPEAKERS
A free technical program will feature Bill Cardoso, Ph.D., Creative Electron, Inc. as the first speaker at 9:00am. Dr. Cardoso will introduce Material Management 4.0 – a set communication protocol between machines that count electronic parts and the machines that store them. After lunch, Dr. Charles Bauer, TechLead Corporation will present the application of 3D printing in electronics prototyping and manufacturing.
SMTA is a global association for electronics engineering and manufacturing professionals seeking to improve processes. Headquartered in Eden Prairie, Minnesota, SMTA helps local chapters like Ohio Valley plan events that serve regional networks of industry professionals.