It is often easier said than done. Most organizations have a sincere intension and desire to provide high quality services or products. But sometimes they fall short of the goal. So, how and why does this happen? Particularly when most people are so intentional and conscientious about their work. This is definitely a great question, and one which haunts organizations when quality issues surface.
Manufacturers tend to use tools such as ISO Quality Management Standards as valuable guidelines to achieve consistency in quality. The most recent ISO standard revision (ISO 9001:2015) incorporates a greater emphasis on leadership engagement. This new standard has a more prominent focus on risk-based thinking. And with increased globalization, ISO 9001:2015 addresses supply chain complexity with how businesses effectively serve their customer.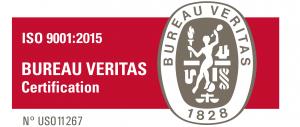 As an electronics contract manufacturer, Pine Electronics has incorporated best practices and ISO quality management standards to provide superior service to OEM's. In order to maintain competitive advantages in a price sensitive environment, strong relationships and exceptional quality are often the differentiators.
Pine Electronics, Inc. is pleased to announce that it has successfully renewed its ISO certification to the new standard, ISO 9001:2015. In the first quarter of 2018, Pine personnel engaged in a rigorous audit that demonstrated their ability to effectively provide a quality management system that systematically improves processes and strengthens their unparalleled commitment to customers.