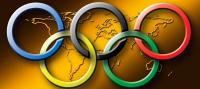 Who doesn't love the global hype of the Olympic Games? Just the origin of the games is fascinating. But as we watched the talent, cheered on our teams, and anticipated the results, there were lessons to be learned – lessons that could enrich our lives at home, work, and in our communities.
LESSON #1
Cheaters Never Win – Just hours before the 2018 Winter Olympics began, 47 Russian athletes and coaches lost their appeal and were banned from competing. Russia had been banned from competing as a nation following state-sponsored doping scandal. We've seen it all over the years – athletes faking their age, using illegal substances, and rebelling against the rules.
Similarly, businesses have been known to misbehave – circumventing rules or falling "victim" to fortuitous misinterpretation of the law. There are countless examples from which to learn – Enron Corp, Arthur Andersen, Bearn Stearns, Martha Stewart and most recently, Martin Shkreli, sentenced to 7 years for defrauding investors of $10 million. But it's not really the businesses who have misbehaved – they are simply left with tarnished reputations and catastrophic financials. It's the people inside the companies that cause damage. Those who knowingly and willingly choose wrong from right. Unfortunately, these folks serve their sentence, overcome shame, and move on. Often, their names are forgotten, but their legacy can debilitate an organization.
LESSON #2
Consistency & Hard Work Yield Results – Keep your eyes on the prize. Which in the case of Redmond "Red" Gerard, the prize came in the form of a Gold Medal in men's snowboard slopestyle. This young man started dabbling in the sport at age 2. At age 7, Red's family moved from Cleveland to Colorado where he and his brothers had a snowboard features park set up in their back yard. At age 15, he caught the attention of many through tournament performances and ultimately secured his place on the U.S. Snowboard pro slopestyle team. At 17, Red became the youngest United States male gold-medalist at a Winter Olympics since 1928.
Who hasn't fallen to fatigue and frustration? Maybe you've bit off more than you could chew. Sometimes throwing in the towel seems the only option. But overcoming that urge to quit delineates success from failure. Around 50% of all businesses do not make it past their fifth year; while only one-third make it past their tenth anniversary. Steven Spielberg persevered after being rejected multiple times by the University of Southern California's School of Cinematic Arts. Thomas Edison's teachers told him he was "too stupid to learn anything." Vera Wang failed to make the 1968 US Olympic figure skating team. She later became an editor at Vogue, but was passed over for the editor-in-chief position. At age 40, she began designing wedding gowns, with a business now worth more than $1 billion.
Think of all the products we might not have today because someone chose to quit. Thank goodness for the 33% of companies that work through difficulties. We were never promised that life would be easy. It's full of ebbs and flows. Managing those swings and resisting the temptation to quit often yield great rewards.
LESSON #3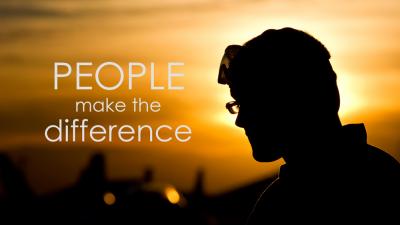 It's All About The People – Yes, some might think it's all about the medals. But really, it's the athletes and their stories that make each team and country unique. Learning about their "why" and the blood, sweat, and tears endured to become an Olympian is where the money lies. The underdog that stole the show.
It's really no different in business. It's the employees and entrepreneurs who are fascinating and often form the best companies. We formulate opinions and make decisions based on what we know (or don't know) about companies, schools, and people. Companies, communities, churches, etc. are a representation of its members – each with their own story, character, and level of integrity.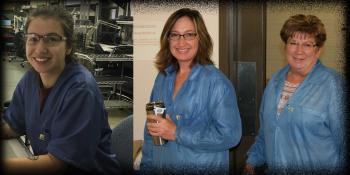 Pine is a clear example of civic-minded and community-oriented employees who comprise a company that has been successful for decades. Several employees are fire fighters or emergency responders. Others are involved with scouts, their church, local government or serve on councils and non-profit boards. Pine's President volunteers weekly at a homeless shelter kitchen and uses vacation to serve as a missionary in third-world countries. The Director of Information Systems takes time off work to help senior citizens with tax return.
Just like the Olympic athletes, we all have stories. Companies, communities, churches and government are a compilation of people with unique experiences, life-lessons, triumphs, and failures. It is the people in any organization who are the differentiator. It's the impact of the decisions made today that make (or break) tomorrow. Think about whether you are an asset or a liability on the balance sheet of life. How are you contributing to your company's success? Have you helped your family flourish through difficult times? How are you investing in your community? What is your legacy? Learn from the Olympians and remember that you and your story are the keys to success.